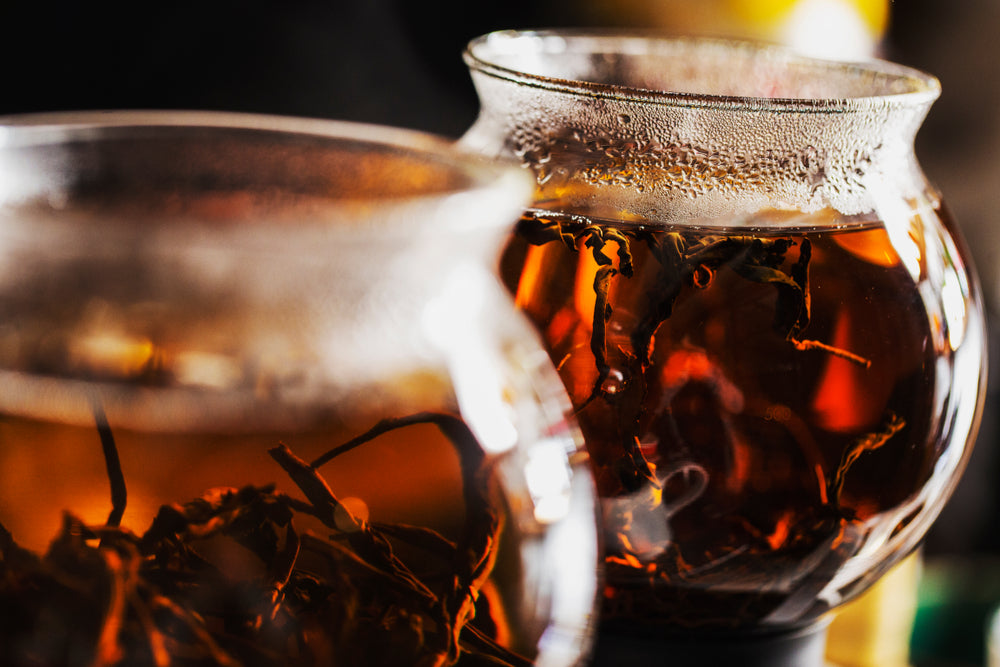 Overview
Tannic acid is found in the nutgalls formed by insects on twigs of certain oak trees (Quercus infectoria and other Quercus species). It is removed and used as medicine.
Historically, tannic acid was used along with activated charcoal and magnesium oxide in the "universal antidote," formerly used for poisoning. These three ingredients in combination were believed to work better at absorbing poisons than any of the ingredients alone. Unfortunately, the activated charcoal soaked up the tannic acid, more or less inactivating it. This made the combination less effective.
These days, people apply tannic acid directly to the affected area to treat cold sores and fever blisters, diaper rash and prickly heat, poison ivy, ingrown toenails, sore throat, sore tonsils, spongy or receding gums, and skinrashes; and to stop bleeding.
Tannic acid is also taken by mouth and applied directly for bleeding, chronic diarrhea, dysentery, bloody urine, painful joints, persistent coughs, and cancer.
Vaginally, tannic acid is used as a douche for white or yellowish discharge (leukorrhea).
In foods and beverages, tannic acid is used as a flavoring agent.
In manufacturing, tannic acid is used in ointments and suppositories for the treatment of hemorrhoids; for tanning hides and manufacturing ink; and to kill dust mites on furniture.
Classification
Is a Form of:
Acid found in nutgalls formed by insects on twigs of certain oak trees
Primary Functions:
Cold sores and fever blisters
Also Known As:
Acide Tannique, Ácido Tánico.
How Does It Work?
Tannic acid contains ingredients that have a protective effect on the skin.
Uses
Cold sores and fever blisters.
Diaper rash.
Minor burn or sunburn.
Prickly heat.
Recommended Dosing
The appropriate dose of tannic acid depends on several factors such as the user's age, health, and several other conditions. At this time there is not enough scientific information to determine an appropriate range of doses for tannic acid. Keep in mind that natural products are not always necessarily safe and dosages can be important. Be sure to follow relevant directions on product labels and consult your pharmacist or physician or other healthcare professional before using.
Tannic Acid Supplements Frequently Asked Questions
What is tannic acid used for?
It has been used as an antidote to soak up poisons historically. In the common day, however, Tannic Acid is used to stop bleeding, treat rashes, and alleviate other conditions of soreness. It is used orally to prevent throat infections and other internal alleviations.
Is tannic acid harmful?
Tannic acid is safe when used in the amounts found in foods. However, tannic acid seems UNSAFE when applied to the skin to treat diaper rash, prickly heat, and minor burn or sunburn.  In large amounts, tannic acid can cause side effects such as stomach irritation, nausea, vomiting, and liver damage.
What foods contain tannic acid?
Examples of food sources of condensed tannins are: coffee, tea, wine, grapes, cranberries, strawberries, blueberries, apples, apricots, barley, peaches, dry fruits, mint, basil, rosemary etc.
Are tannins healthy?
Tannins in tea are responsible for the antioxidant activities of black and other dark teas. They have both positive and negative effects on the body. The positive health benefits of tannin come from its anti- carcinogenic and anti-mutagenic properties, mostly due to its anti-oxidising nature.
What is the difference between tannin and tannic acid?
Tannic acid is a specific form of tannin, a type of polyphenol. While tannic acid is a specific type of tannin (plant polyphenol), the two terms are sometimes (incorrectly) used interchangeably.
Does coffee contain tannin?
Both tea and coffee contain chemical compounds called tannins. Tannins are naturally occurring organic substances known as polyphenols and are present in wine, beer, fruit juices, berries, pomegranates, nuts, smoked foods, legumes, some herbs and spices. These tannins could be affecting your iron absorption.
Do tannins cause inflammation?
There is no evidence that suggests tannin causes wine headaches. It's possible that you are sensitive to amines in red wine, such as tyramine, which can cause inflammation. However, most folks simply don't drink enough water while tasting wine.
Why is tannin bad for you?
Although largely useful to the body, tannins also have negative effects. They are often anti-nutritional and can hinder digestion and metabolism, unlike polyphenols. Tannins can also help obstruct the blood's absorption of iron, which may lead to many health problems.
What are the negative effects of tannins?
In large amounts, tannic acid can cause side effects such as stomach irritation, nausea, vomiting, and liver damage. Regular consumption of herbs with high tannin concentrations seems to be associated with an increased chance of developing nose or throat cancer.
Which tea contains tannic acid?
Side effects are less common with green tea than with other drinks that have caffeine. This is because the leaves are steeped for a shorter time. The fluoride content of green tea may help prevent tooth decay. But the tea also contains tannic acid.
Is tannic acid in all tea?
Generally, lower-quality teas tend to have higher tannin levels, and the longer you steep your tea, the higher the concentration of tannins in your cup. All types of tea contain tannins, but the exact amount can vary considerably depending on how the tea is produced and for how long it's steeped.
Is there tannin in Coke?
Possible effects of cola extracts were also found out. Cola contains catechins, theobromine, and tannins.
Is Tannin a stimulant?
Tannins are touted as excellent antioxidants, promoted by the tea industry as well as wine and cheese makers. Tea and coffee both contain caffeine, a stimulant, but tea also has tannin and theanine, which are calming. The presence of these chemical compounds together in tea allows you to control its effect.
Can tannins cause headaches?
Tannins are plant chemicals that impart flavor to red wines and contain antioxidants. But they also spur the release of the neurotransmitter serotonin, which at high levels can cause headaches in some people. Some experts think that sulfites, a preservative in wine, are to blame.
Clinical Studies
Share this